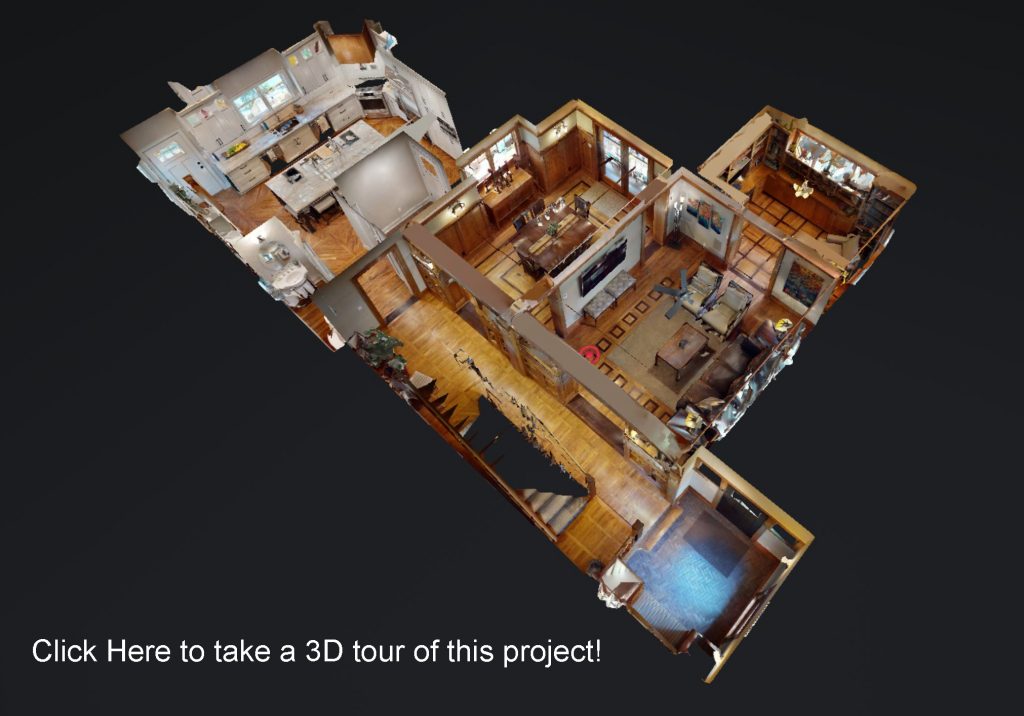 Over multiple phases, spanning the course of 10 years, this project took a hoarder's home and blended modern conveniences and technologies with historical architecture and craftmanship. Every detail was painstakingly considered from the library with books salvaged before demolition of the home, to the replication of plaster textures throughout the living space. Surrounded by coffered ceilings, inlaid floors, wainscoting, plate rails and built-ins of every kind, you will discover something new every time you visit.
In the most recent phase of renovation, a garage was moved by crane to a new foundation, making room for a two-story addition featuring a large modern kitchen and powder room. With amenities like induction cooktops, a dedicated wok burner and a four-foot prep sink, this cook's kitchen features at least two of everything, ensuring there is always capacity to make more to eat and pour more cocktails.
This home was a part of the 2021 Tour of Remodeled Homes and earned three awards for design and craftmanship. To learn more about these awards, Click Here!
To see more pictures and learn more about this whole home remodel, Click Here!