From the first phone call to the final completion item we make sure that everything is managed professionally and it all starts with our PreConstruction process. We've created a simple streamlined design process to help our customers envision not only their finished remodel using our 3D computer renderings, but also the timeline and budget of the project as well.
While the length of the process can vary based on your project, each step is necessary to ensure that your project goes as smoothly and efficiently as possible. The goal is to take the worry out of understanding what's included in your construction contract and knowing exactly what it will cost.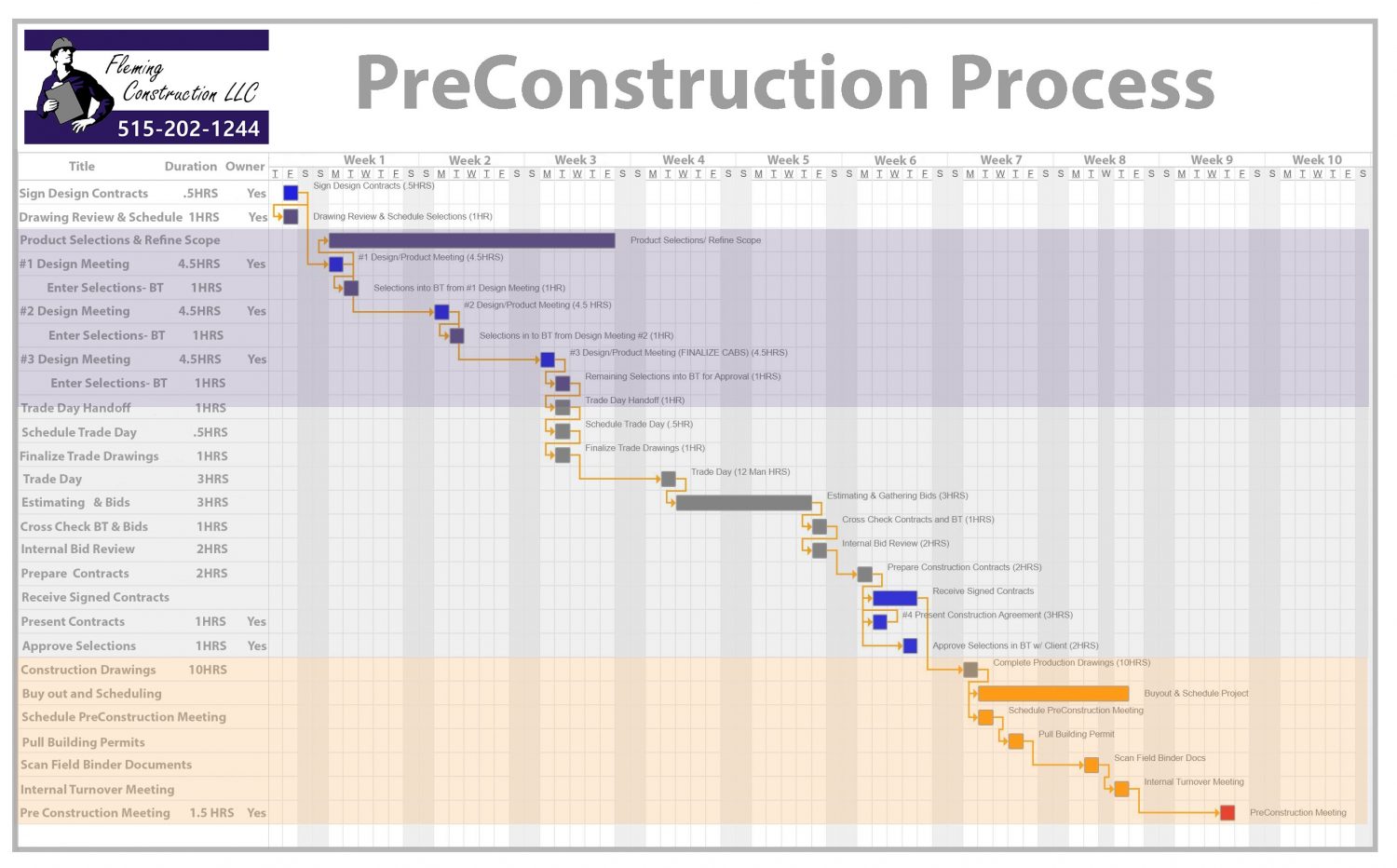 After the initial consultation our team will get to work drafting a few options for you to review, writing your project's scope of work and creating a detailed estimate that is as accurate as possible. Before we leave the initial consultation, we will schedule a second meeting at our office within a 1 to 2 week timeframe.  We will use this 2nd meeting to present our concepts and estimates for your project as well as providing options to stay within your budget.
At the second meeting, we'll discuss our PreConstruction Process and, if you would like to proceed, we will collect a 5% retainer on the project. This will begin the process of formally designing and bidding your project , which will include:
A detailed plan that includes the existing structure, new layouts, and other important features (such as cabinet drawings)
3D Renderings so you fully understand how it will look
Any engineering that may be required
A detailed scope of work, trade day, and visits to the County/City for permitting purposes
All of your materials selections for the project
A fixed bid for your remodeling project!
You are ready to invest in your home. We take this seriously and know that you do too. The financial investment you make on the
PreConstruction Process is an important decision not only to ensure you are receiving an accurate bid, but also to save on countless surprises during the remodeling of your home!