Hobbies
In Zak's free time he loves to play hockey, cycle, and spend time with his daughter Skylar and his partner Marie!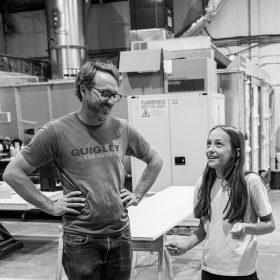 Zak Fleming
Zak Fleming, originally from Ankeny IA, grew up knowing he would be an entrepreneur. It all started with him and his brother selling fruits from his parents garden in a small stand outside of the local grocery store. With candy being the priority, all of those profits ended up being spent in that store as soon as they were earned.
Zak Fleming CGR, is a Master Electrician, 2022 Fred Case Entrepreneur of the Year Finalist, 2016 Remodeler of the Year and member of Professional Remodeler's 40 under 40 class of 2014. He has over 25 years of experience in all facets of the construction industry. Zak founded Fleming Construction in 2001 at age 23, which later became Remodeling Contractors.
Today
Zak is an owner of Remodeling Contractors and oversees every aspect of the business, working as a consultant with each function within the company, and brainstorming as needed on decisions and projects. Zak believes that the Remodeling Contractors' team is a unique, qualified group of self-starting, individual entrepreneurs all blending their strengths together to create on amazing team. He takes a hands-on approach to meeting customer expectations for exceptional service during and after the job.
Advice
All men dream; but not equally. Those who dream by night in the dusty recesses of their minds awake to find that it was vanity; But the dreamers of day are dangerous men. That they may act their dreams with open eyes to make it possible. – T.E Lawrence