Hobbies
In Scott's free time he enjoys cooking, wine tasting, and spending time with friends and family.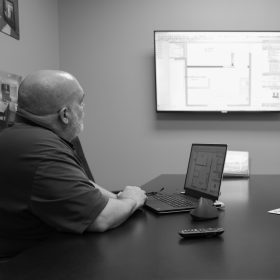 Scott Spetman
Originally from Council Bluffs Iowa, Scott Spetman grew up wanting nothing more than to be a billionaire. After realizing having a career might help him make his dream come true, he graduated from Iowa State with a degree in transportation logistics. With the purchase of his first house, though, Scott found his love for redesigning and remodeling.
Scott Spetman CGR CAPS brings over 15 years of additional experience to Remodeling Contractors. Scott's ability to take your ideas and translate them into a working set of plans is second to none. His designs center around keeping spaces functional while utilizing construction efficiency, which means maintaining the customers' budget.
Today
Today Scott brings over 15 years of experience to Remodeling Contractors. Spacial design and budgets as his main focus, he has the ability to take clients ideas and turn them into functional spaces of their dreams. Scott thinks the Remodeling Contractors' staff is a group of people that have an amazing variety of experience and who just seem to blend together perfectly.
Advice
"Keep your options open. I know a lot of people, including myself, who earned degrees or started their careers in completely different fields than what they actually do today."