Hobbies
During Nate's free time, he enjoys playing computer games and watching movies.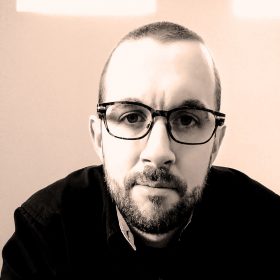 Nate Smock
Nate has called central Iowa home all his life. Graduating from Johnston Highschool, he has a heart for Des Moines and the people that live here.
Nate entered the trades in 2002 framing and building houses. Since then he has roofed and remodeled, managed and maintained, demoed and designed. Throughout Nate's career he has taken a lot of detours but keeps coming back to working with his hands and trying to build up whatever situation he finds himself in.
Today
Nate believes he has a responsibility to serve the community however he can. Today he works as a lead handyman in our Express Handyman division. He enjoys sharing the gifts God has given him by helping others and working hard helping customers fix the things they are not able to.
Advice
I would encourage young people to volunteer. Find a job site or a non-profit and ask if you can just pick up trash. Willingness and humility will yield far greater dividends then just a pay check.