Hobbies
Dave builds his own guitar amplifiers during his free time, he has two daughters (22 and 11) with his wife Carrie, and has coached both girls throughout their softball careers.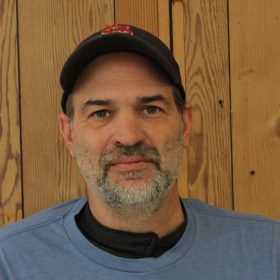 Dave Ash
Dave Ash grew up in Northern Virginia about 50 miles from Washington DC, and learned to reverse engineer about anything he could get his hands on from his Grandfather and Uncle. After pursuing an art degree, Dave worked as a Graphic Artist for 15 years before starting to buy and flip houses.
He entered into the remodeling industry in 2008 and joined the Remodeling Contractors crew in 2018. Dave likes the process of remodeling and the feeling of closing a project when the customer is truly satisfied.
Today
Dave is a trusted Project Lead here at Remodeling Contractors. He considers himself to be an installation engineer, he is self motivated and loves solving problems. He specializes in direct replacement remodels and works to create a quality product and experience for our customers through an efficient process. He keeps an eye on quality by closing each phase of the project before starting the next phase.
Advice
"Construction is like tailoring a suit, remodeling is like tailoring a suit while someone is wearing it."